LB Lounge Three Seater
Model:
AIS-F-SSC346630C-2
Brand:
Ships in 20 Business Days
The AIS LB Lounge offers soft seating and booth solutions for a variety of work, health, and education environments. With a range of configurations, LB Lounge accommodates spaces from lobbies and waiting areas to cafes and collaborative work areas. You can add AIS tables like the Calibrate end or corner tables that are sized perfectly and match the laminate choices! See the upholstery button above to choose your custom fabric. If you'd like to upholster your cushions in more than 1 fabric, please contact us to configure and price for you. This model is a three-seater office lounge sofa, see the all of the LB Lounge pieces here, to build your set-up or call us to quote a custom configuration. LB Lounge has endless configurations and options beyond what is listed here.
*Please note that images show a combination of pieces. Price is per three-seat section as shown below. Contact us if you'd like assistance building a modular setup with multiple sections and tables, more than one upholstery or with options not shown here.
Three-seat configurations with multiple widths and back heights

Storage base available in a multitude of Grade A laminate choices

This model has an open base with shelves, contact us if you'd like the solid base option (see example in images)

Optional Ledge (see below)

Cushions upholstered in an array of fabric

Scaled to integrate with Calibrate® tables in matching laminate(see images)

BIFMA level® certified

CAL 117 fire code compliant

10 Year factory warranty from AIS
Laminates

LB Lounge Series with Calibrate Tables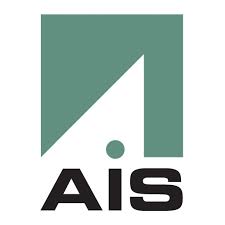 Overall 3 Seat Lounge (F-SSC346630C):

66"W x 30"D x 34"H

Overall 3 Seat Lounge (F-SSC347230C):

72"W x 30"D x 34"H

Overall 3 Seat Lounge (F-SSC426630C):

66"W x 30"D x 42"H

Overall 3 Seat Lounge (F-SSC427230C):

72"W x 30"D x 42"H

Overall 3 Seat Lounge (F-SSC506630C):

66"W x 30"D x 50"H

Overall 3 Seat Lounge (F-SSC507230C):

72"W x 30"D x 50"H

Overall "Rear" Ledge (F-LBLL1348):

48"W x 13"D

Overall "Rear" Legde (F-LBLL1354):

54"W x 13"D

Overall "Rear" Ledge (F-LBLL1360):

60"W x 13"D

Overall "Rear" Ledge (F-LBLL1366):

66"W x 13"D

Overall "Rear" Legde (F-LBLL1372):

72"W x 13"D

Overall "Top" Ledge (F-LBLL1548):

48"W x 15"D

Overall "Top" Ledge (F-LBLL1554):

54"W x 15"D

Overall "Top" Ledge (F-LBLL1560):

60"W x 15"D

Overall "Top" Ledge (F-LBLL1566):

66"W x 15"D

Overall "Top" Ledge (F-LBLL1572):

72"W x 15"D
AIS warrants it's chairs to be free of material defects to the original purchaser for the following time periods. AIS reserves the right to repair or replace at their discretion. Structural 10 Years Control Mechanisms 10 years Pneumatic cylinders 5 Years Adjustable parts 10 Years Bases, casters & arms 5 Years Textiles, mesh and foam 5 Years