Evolve Oversized Upholstered Guest with Wood Back
Model:
KFI-WD1310-WOOD
Brand:
This Evolve Oversized Guest chair with Wood Back by kfi is a mutli-purpose chair perfect for side and guest applications, that is weight tested for 400 lbs and also stacks! It comes with an upholstered seat and wood back and has a sturdy 14 gauge tubular frame in black or silver. This versatile chair is at home in training areas, cafeterias or as guest seating. *An order of more than a dozen chairs may increase lead time!
7/8" Round Tubing in 14 Gauge Steel

Upholstered Seat and Wood Back

2" Contoured Seat

T-Nut Construction in Chair Back

12 Year Warranty on Frame

Stacks 8 High

Weight tested to 400 lbs.

Glides

Optional fixed arms

Made in the USA
This product only ships to commercial locations. We are unable to ship this item to a home or residence.
Frame Finish: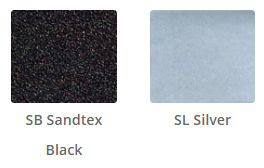 Wood Back Finish:
Overall Dimensions:

23"W x 21.5"D x 33"H

Seat Width:

22"

Seat Depth:

19"

Seat Height:

18"

Back Width:

21"

Back Height:

15"
All KFI chair frames and table bases are warranted against defects for (12) years from the original purchase date. 300 and 400 Series chair frames are warranted against defects for (5) years from the original purchase date. Table tops have a (1) year warranty against defects and normal wear and tear. TK2000 & DS2000 have a(2) year warranty on lift mechanisms KFI warrants to the original purchaser that all products will be free from defects inoriginal material and/or workmanship. KFI will replace, at its option, any defectiveparts or material. This warranty is void if the product is not used for its intended purpose or if subjected to an unusual application or abuse. This warranty does not cover normal wear and tear. Variation in the color/ or texture of a material is not considered a defect. This warranty is valid to any purchaser of KFI furniture. In the event of a claim, the purchaser may be required to validate their purchase by furnishing a copy of the original invoice for the product in question. The KFI Service Department may issue a return authorization for the investigation of the claim. The purchaser may then be required to return the product to KFI, freight prepaid. If the claim is proven valid, KFI will without further cost to purchaser repair, or replace, at KFI's option, the appropriate defective part.