Rumba™ Flip Top Nesting Table
Model:
SAF-RBA4824FLSLBMCH
Brand:
Ships in 2-3 Business Days
Bulk Pricing:
Below are the available bulk discount rates for each individual item when you purchase a certain amount
Buy 2 or above and get 10% off
The Rumba™ Nesting Table makes designing and re-designing your work environment a snap. Available in a multitude of sizes, shapes and colors, these versatile items allow you to create any meeting configuration your setting requires. Able to roll around effortlessly on dual wheel casters, they also fold down and nest together, storing easily. Ships FREE within 2-3 business days.
Tops fold down to easily nest together for storage

Configure multiple styles to space needs

Integrated cable management

1" high-pressure laminate tops with 3mm vinyl t-molded edging

Black t-molded edge functions as cable management

Dual wheel casters (two locking)

Black mesh modesty panel

Choice of 3 Quick Ship laminate top finishes - Biltmore Cherry, Fashion Gray, Designer White

Choice of 2 leg finishes - Black, Metallic Gray

Bulk pricing offer of 10% off in cart for 2 or more tables
Quick Ship Laminate Top Finishes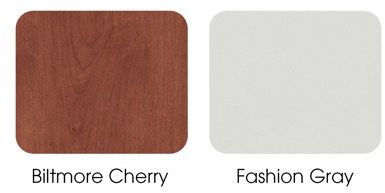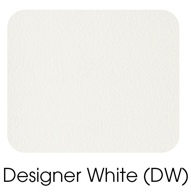 Leg Finishes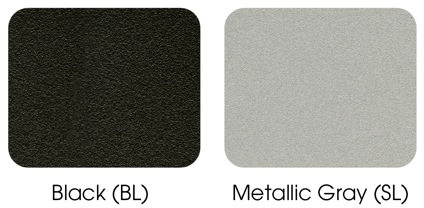 Overall Dimensions:

48"W x 24"D, 60"W x 24"D, 60"W x 30"D, 72"W x 24"D, 72"W x 30"D
Our warranty is a way of pledging excellence in the quality of our products. It is a way of protecting our customers' investments and continuing product improvement. Mostly, our warranty is a way of extending our dedication to our customers. Limited Lifetime warranty Safco warranty obligation: We pledge to repair or replace, at Safco's option, any Safco product or component that is defective in material or workmanship for as long as you, the original purchaser, own it. This warranty is subject to the provisions below. Liability limitations The following listed parts, components and supplies are covered under warranty in accordance with the below schedule following the product purchase date. Ten Years: Seating controls, Rumba™, Cha-Cha™ and Electric Height-Adjustable Table series Laminates. Five Years: Glides, casters, and polymer-based electrical components, user-adjustable work surface mechanisms, seating upholstery fabrics, foam, laminates, veneer finishes and other covering materials, drawer glides and power strips. Three Years: Outdoor Products (Entourage™, Evos™, Canmeleon™). Warranty Subject to exclusions Exclusions pertaining to this warranty are as follows but are not limited to: • Product or product components utilized with the intent to rent or lease. • Freight damages: Safco is not liable for any product damages sustained during shipping or handling operations. Safco provides specific policies and requirements regarding shipping and handling and reserves the right to review and address product distribution matters separately. • Normal wear and tear. • Product negligence: A product is not considered defective upon improper installation, or misuse of the product or its components. • Alterations or attachments to the product that were not approved by Safco. • All corrugated products or components. Safco's warranty obligation is limited to normal use upon receipt of our products. Normal commercial usage for seating is defined as the equivalent of a single shift, forty (40) hour workweek. To the extent that a seating product is used in a manner exceeding this, the applicable warranty period will be reduced in a pro-rata manner. Models warranted for multiple shifts: • Task Master® industrial series • Soft Tough™ series • WorkFit™ polyurethane series • Uber™ series • Alday™ Intensive-Use (500 lbs.) • Vue™ Intensive-Use (500 lbs.) Warranty procedures Please follow the warranty procedures described below to ensure apt and responsive service. 1. Once a defect has been discovered, the original purchaser must contact Safco immediately (within 30 days of defect detection) with the serial number(s) from the product(s) in question. 2. Upon inspection of the product(s), Safco will collect all relevant information necessary for review of the request. 3. Product replacement, replacement parts and repairs will be authorized by a Customer Care representative if acknowledged to be necessary under product warranty eligibility conditions. Specific Limitations Regarding Color Variations, Fabrics and Finishes Natural products have varying grains and colors. Due to such natural variations occurring in materials such as wood and leather, these characteristics are not considered defects. Safco does not warrant the color-fastness or matching of colors, grains or textures of such materials. Materials supplied, selected or provided by the customer (COM) are not warranted. THERE ARE NO OTHER WARRANTIES, EXPRESSED OR IMPLIED OTHER THAN THOSE CLEARLY STATED HEREIN. ALL OTHER WARRANTIES, EXPRESSED OR IMPLIED, INCLUDING WITHOUT LIMITATION ANY IMPLIED WARRANTY OF MERCHANTABILITY OR OF FITNESS FOR A PARTICULAR PURPOSE ARE DISCLAIMED. Buyer is responsible for freight to and from factory on all warranty claims. Any description of the goods sold here under, including any reference to Buyer's specifications and any description in catalogs, circulars and other written material published by Safco, is the sole purpose of identifying such goods and shall not create an express warranty that the goods shall conform to such description. SAFCO WILL NOT BE LIABLE FOR INCIDENTAL OR CONSEQUENTIAL DAMAGES NOR FOR ANY SUM IN EXCESS OF THE PURCHASE PRICE.