Sterling's bold design is contemporary yet has an almost eastern flair. The rich finishes showcase the beauty of this laminate line of case-goods. The End Table, Coffee Table and Sofa Table all match the Sterling line of case-goods. Ships in 2-3 Business Days.
Handcrafted, 1 5/8"" thick surface with knife edge profile

Chrome standoffs

Lower storage shelf

FREE SHIPPING
Specifications:
Dimensions 24" x 24" x 25"
Veneer Finishes: Textured Brown Sugar, Textured Driftwood, Textured Mocha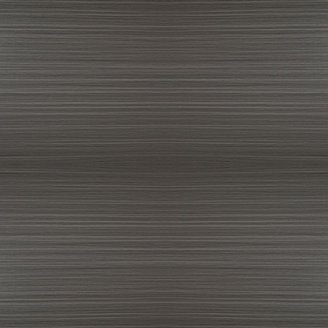 Mayline promises to repair or replace any Mayline brand product or component that is defective in material or workmanship for as long as the original purchaser owns it. This is the sole and exclusive remedy. This warranty is subject to limitations, exclusions and other provisions as detailed below. Limitations involving materials and components: The materials and components listed below are covered according to the following schedule from the date of sale: • Ten Years: Seating controls, cylinders and wood seating components. • Five Years: All e5 product line, all fabric and leather seating upholstery, seating foam, seating armrests, chrome seating components, veneer finishes, and any shelving, cabinets or mobile systems and components that are either moving parts or controls and guides that are in contact with moving parts. • Three Years: 4-Post wire shelving and wire components, electrical components and casters. Exclusions: This warranty does not apply to the following: • Normal wear and tear from standard use over the course of ownership. • Damage caused by the carrier in-transit, which will be handled under Mayline's Freight Damage policy. • Modifications or attachments to the product that are not approved by mayline. • Products that were not installed, used or maintained in accordance with product instructions and warnings. • Products used for rental purposes. • COM fabric is not covered under this warranty. • Abuse, misuse of product, or accidents. Seating Usage: Normal commercial usage for seating is to be defined as the equivalent of a single shift within a 40-hour workweek. To the extent that a seating product is used in a manner exceeding this, the applicable warranty period will be reduced in a pro-rata manner (excluding model 2424AG which is warranted for multiple shifts). The Event Series: Mayline will warrant the materials and components of The Event Series products for a period of five years. This warranty does not apply to normal wear and tear, damage caused by the carrier in-transit, modifications or attachments to the product or where the product is not installed properly. This product must be used or maintained in accordance to the instructions. See specific product labels for maximum weight load capacities. These limits are based on the weight being evenly distributed, allowing for ¼" deflection. This warranty does not cover any products used for rental purposes. Note: Some natural variations occurring in wood or leather materials are inherent in their character and cannot be avoided. Mayline does not warrant the color-fastness or matching of colors, grains or textures of such materials. TO THE EXTENT ALLOWED BY LAW, MAYLINE MAKES NO OTHER WARRANTY, EITHER EXPRESSED OR IMPLIED. MAYLINE WILL NOT BE LIABLE FOR ANY CONSEQUENTIAL OR INCIDENTAL DAMAGES. Effective January 1, 2015