SitOnIt Novo Task Chair
Model

SOI-NOVO1033.BK2
Brand
Vendor
Condition
Gift Wrapping
Weight
The Novo Task chair by SitOnIt has been highly praised and recognized numerous times for excellence. Novo has been awarded the prestigious 2017 Red Dot Product Design award, an internationally recognized seal of quality, as well as the "Best of Neocon 2016" award in the Ergonomic/Task Chairs category by Contract Magazine and Buildings Magazine's 2016 Editors' Choice award in the Product Innovations category. Comfort reigns at SitOnIt, along with complete cutomizability. You can choose from 13 lumbar accent colors alone! (This is a really original detail that allows you to match the lumbar mechanism on the chair back to your other colors!) It's easy to create something that's perfect for your space, whether it's a classic look or a bold modern statement. Just when you thought it could not get better...SitOnIt ALSO specializes in speedy lead times! Ships in 2 days! *Ships free to any commercial zone with a loading dock, otherwise fees may apply.
Adjustable lumbar support is standard in black to match frame

Black frame and nylon base

Black lumbar with 13 lumbar accent colors

12 mesh colors -68% Polyester, 32% Elastomeric

Choice of fabric or vinyl upholstered seat

Standard with carpet casters

Optional casters for hard floors

Standard with height adjustable arms, lowered price with no arms

Waterfall seat

300 lb. weight capacity

Basic, standard synchro mechanism

Optional seat depth adjustment mechanism
Dimensions
Overall 26"W x 26"D x 39"H

Seat Width 20.5"

Seat Depth 18-20"

Seat Height with Slider (F) 16.75-20.25

Back Width 19"

Back Height 23"
Features
Black Frame and Lumbar Adjustment with Lumbar Accent (see colors below); Standard Synchro Mechanism (F) and Seat Depth Adjustment (E3)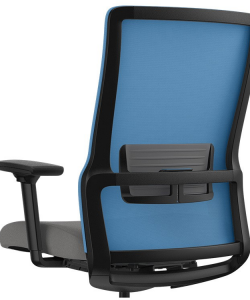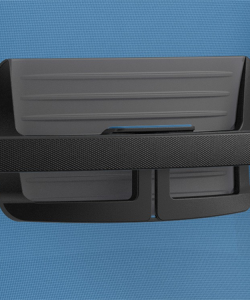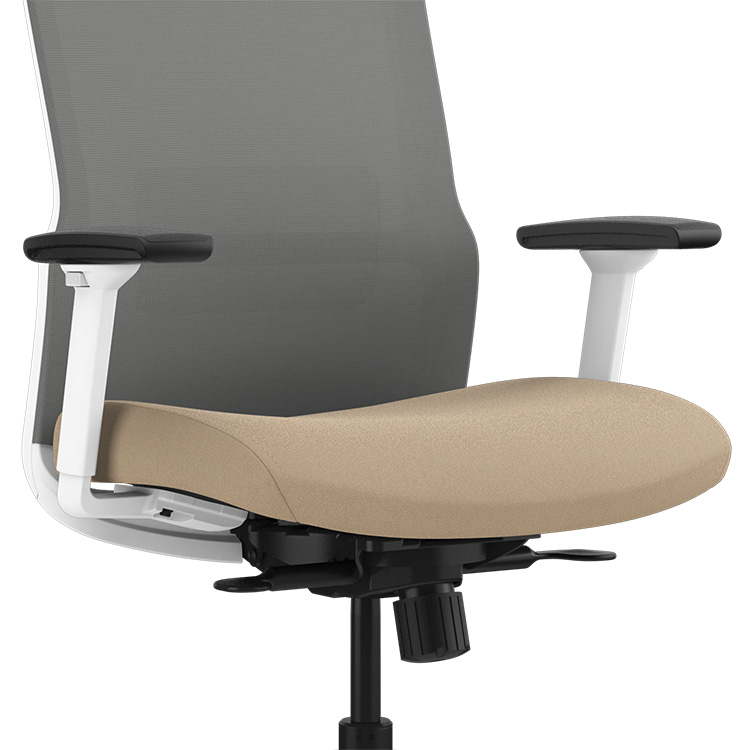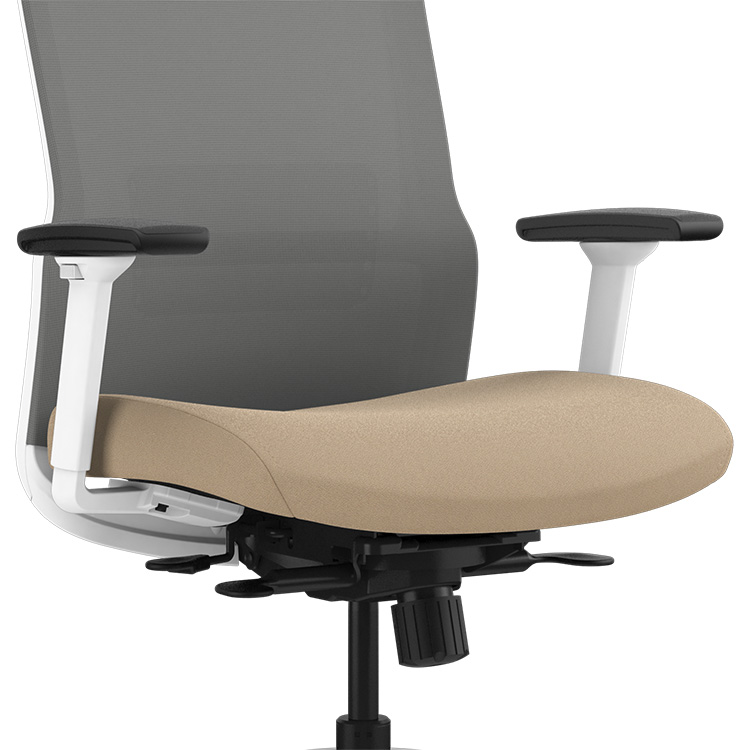 Lumbar Accent Colors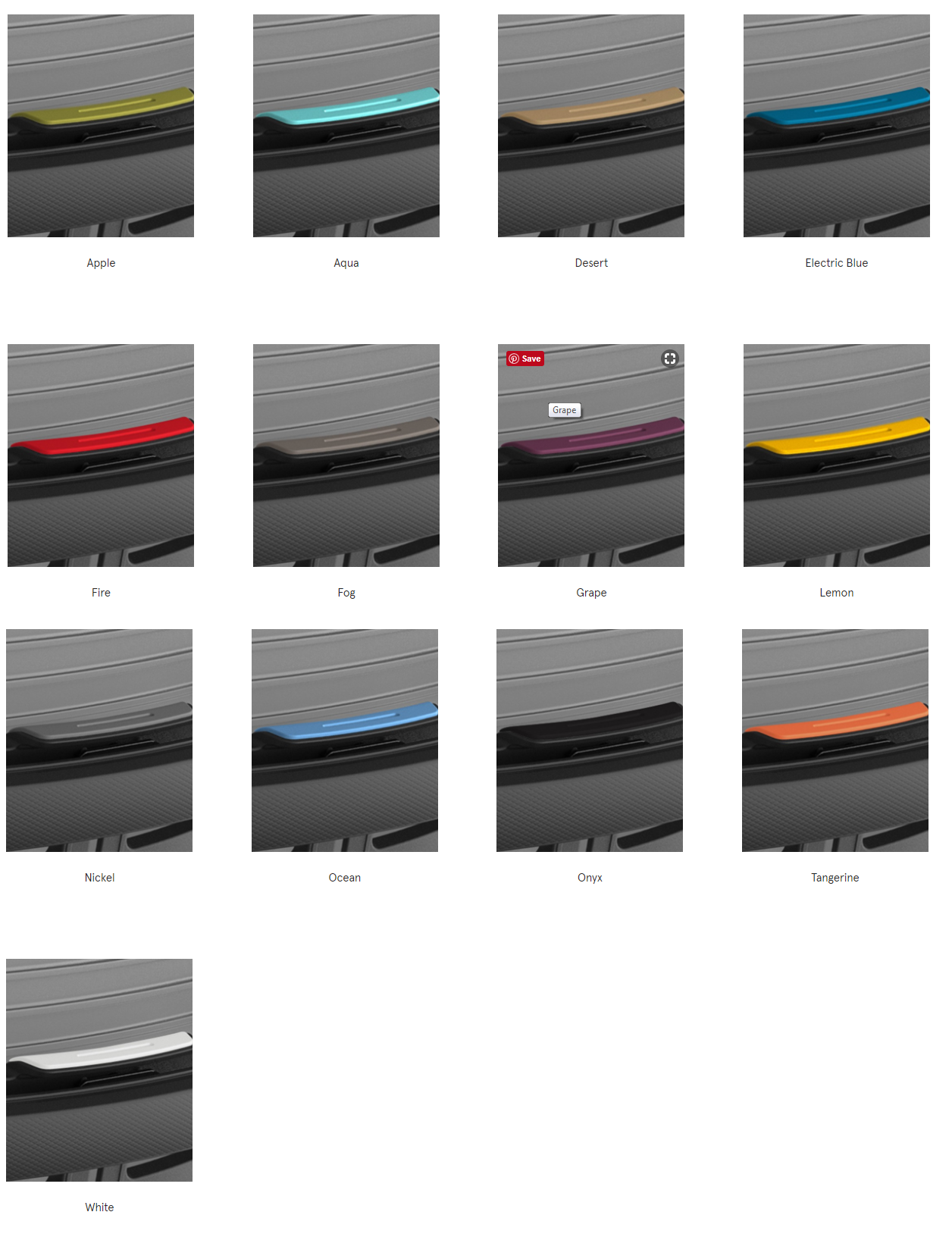 Mesh Back Colors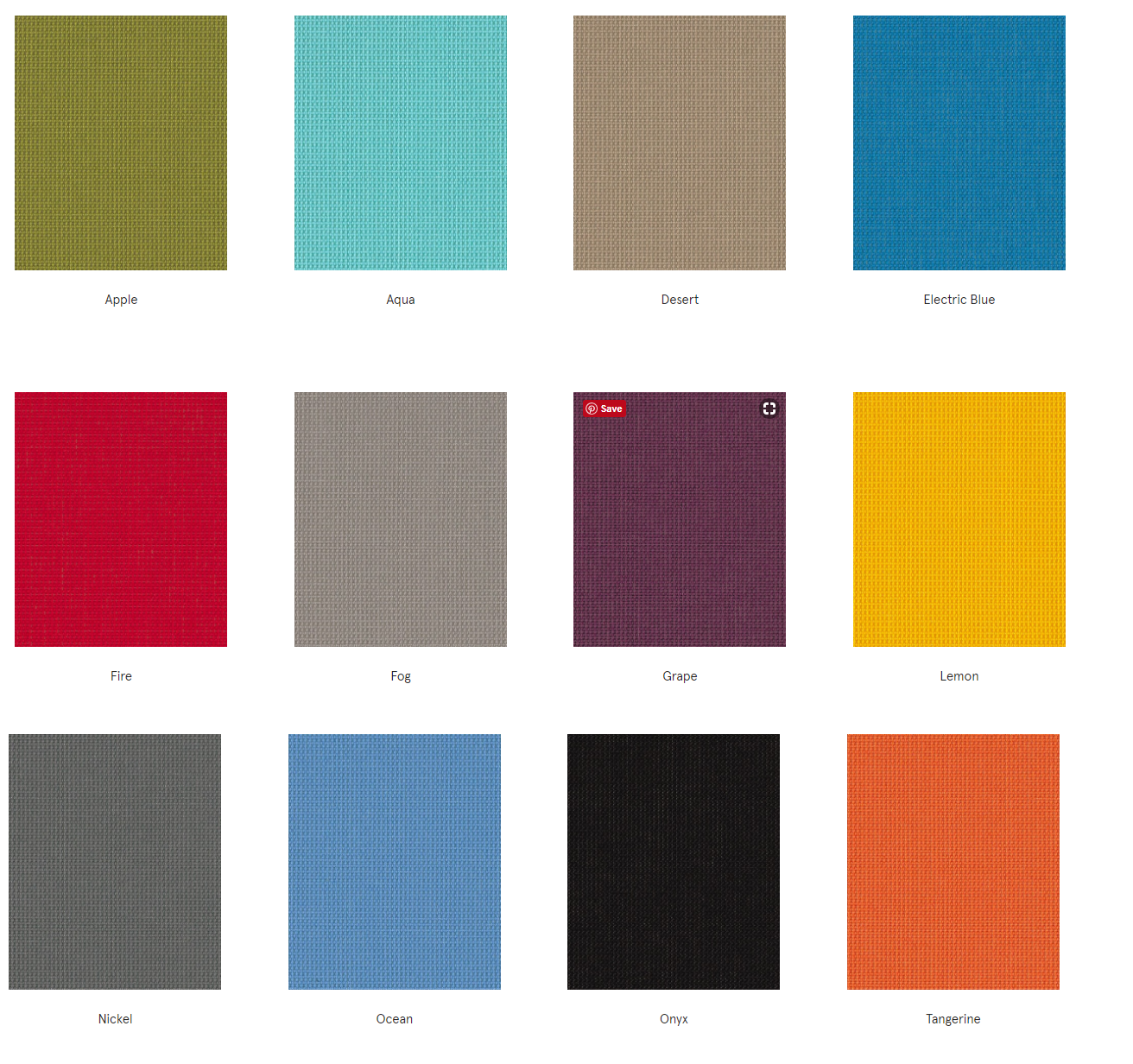 Exemplis LLC, SitOnIt Seating and IDEON (hereafter
referred to as the Company), warrants to the original
end user that this product will be free from defects in its
material and workmanship when used in a single shift
(standard 8-hour day, 5 days per week) for the following
warranty periods:
LIFETIME WARRANTY COVERAGE:
• All SitOnIt Seating products, except where noted
below.
12-YEAR WARRANTY COVERAGE:
• Amplify, Torsa, Wit and Novo used in multi-shift
(24/7) applications.
10-YEAR WARRANTY COVERAGE:
• Non-Stop Heavy Duty and chairs purchased with a
Heavy Duty ("HD") option used in multi-shift (24/7)
applications.
• All IDEON seating and tables.
5-YEAR WARRANTY COVERAGE:
• Fabric, foam, knit back, mesh and plastic.
• Power modules and electrical components
2-YEAR WARRANTY COVERAGE:
• Fabric and foam cushioning for Non-Stop Heavy
Duty, Freelance Heavy Duty and chairs purchased
with an HD option.
THE COMPANY DOES NOT WARRANT
• COM/COL textiles
• Product abuse or misuse or negligence in misuse
• Failure resulting from normal wear and tear
• Products that have been modified or altered and
any attachments to the product
• Products or parts not used, maintained or installed
in accordance with the Company's installation,
maintenance and/or applicable guidelines
• Products that are exposed to extreme environmental
conditions such as water damage or fire and/or
have been subject to improper storage
• Floor samples or display models
• Products purchased "as is" and/or secondhand
• Products sold by unauthorized dealers
• Creasing and/or gathering of textiles during
upholstery application process
• Minor irregularities of color, surface, grain
and texture
• Minor variations of color in textiles
• Variations of texture and natural markings such as
neck wrinkles, scratches, backbone marks and
stretch marks in leather
• Color matching of textiles exactly to samples,
swatches or prior purchases
APPLICABLE PROVISIONS TO ALL
PRODUCTS AND SERVICES
The Company will, at its option, repair or replace with
a comparable product, without charge to the original
purchaser, only defective products or parts reported as
defective during the Warranty Period. If requested by the
Company, the original purchaser must return the part or
product with freight or other shipping charges prepaid.
UNDER NO CIRCUMSTANCES WILL THE COMPANY BE
LIABLE FOR INJURIES OR DAMAGES ARISING FROM
USE OF THE PRODUCT.
This warranty shall be effective for the applicable time
period beginning from date of purchase as shown on
original purchaser's original receipt or other proof of
purchase.
For products purchased on or after August 1, 2012, the
Company shall pay for all labor costs pre-approved by
the Company. The payment of such pre-approved labor
costs will be in the form of a credit to an active Company
account.
This is an EXCLUSIVE LIMITED WARRANTY.
There are no other warranties, express or implied,
including, without limitation, any implied warranty of
merchantability or of fitness for a particular purpose.
The Company will not be responsible for incidental,
consequential, special, or indirect damages. The
purchaser is responsible for determining suitability for
its intended use. The Company disclaims any liability
for defects, loss of use, or claims or injuries arising out
of the incorrect choice of product for particular usage.
Some states do not allow the exclusion or limitation
of incidental or consequential damages, so the above
limitations or exclusions may not apply to you. This
warranty gives you specific legal rights and you may
have other rights which vary from state to state.
The Company will advise you of the procedure to follow
when making warranty claims. Call the Company at the
number below to explain the defect. Give your name,
address and telephone number. Please be prepared with
the model number and sales order number found under
the seat of the chair.
1-888-355-4999
SitOnIt Seating: Novo Adjustment Video

Properly adjusting your chair for optimal ergonomic comfort is...
SitOnIt Seating: Novo Adjustment Video
03:25
Properly adjusting your chair for optimal ergonomic comfort is a key component to a healthy working environment. Learn how to personalize your office chair by watching this Wit video.