These FireKing 4 Drawer Fireproof Vertical Safe-in-a-file Cabinet are state-of-the-art protection for all of your sensitive security needs. This file cabinet has the added security of a hidden safe in the top drawer. Packed with features like their powder-coat finishes that are three times the thickness of conventional file cabinet finishes, as well as scuff, scratch, stain resistant, and environmentally friendly! The steel is insulated with asbestos-free, oven-dried Gypsum, which maintains protection properties for a lifetime, and completely eliminates corrosion. And after a FireKing file performs its job in a fire, FireKing will replace the file for free! (Reference Warranty Details) See ALL of the amazing FireKing ratings and features below and watch the video on our "video" tab above. The United States government even stores its treasury bonds in FireKing® file cabinets! Ships for FREE to a commercial loading dock, otherwise fees specified in the dropdown delivery menu apply (Ground Floor ONLY)! *Quotes involving "stair carry" available upon request.
4 Drawer File Cabinet, legal size ONLY

Interior safe is 2.4 cubic foot capacity

Both safe and file drawers offer fireproof protection

UL-listed Group II combination lock on safe

Electrostatic powder-coating applied to all sides, including the bottom

Powder-coating comes in 11 finishes (see below); 3 quickship

Insulation between all drawers makes each drawer a separate insulated container

Drawers

built with high sides for use with hanging folders

Oven-dried Gypsum Insulation

Exterior mounted handles

1-hour fire rated - tested to

temperatures of 1700 degrees for one hour, internal temperature not exceeding 350 degrees

30 ft. impact rated

ETL water resistant

Free Fire Replacement

Lifetime Limited Warranty (see warranty tab)

Made in the USA

Quickship colors ship in 5 days; all other finishes ship in 10-12 days

Dimensions
Legal Size
52 3/4"H x 20 13/16"W x 31 9/16"D

outside;

10 3/8"H x 15 1/4"W x 26"D inside; 728 lbs.
Finishes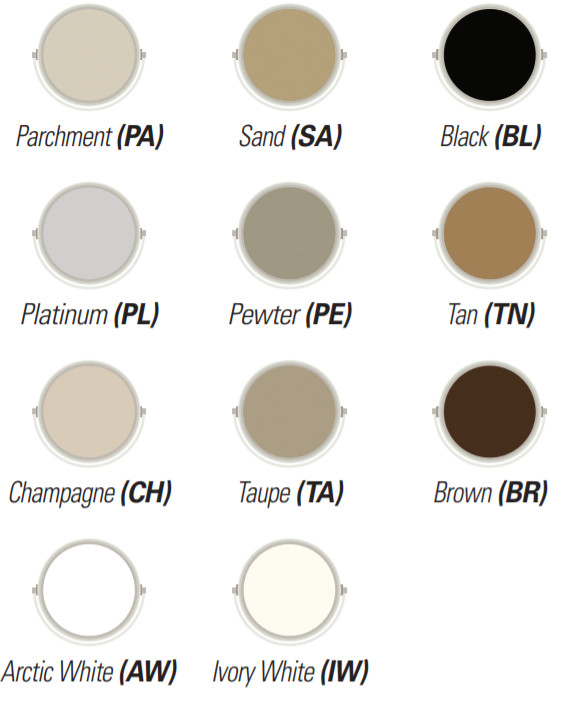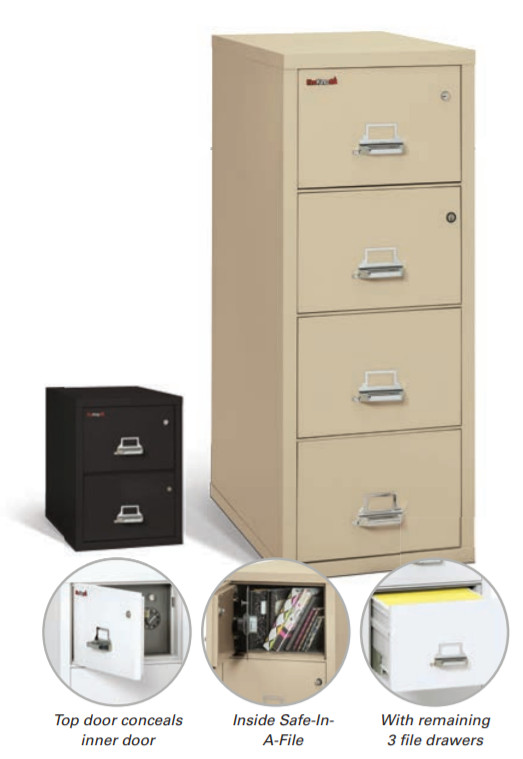 If a mechanical and/or operable part of a Fire King safe malfunctions or breaks down during normal use, Fire King International will at our option, repair or replace said part free for a period of one (1) year from the date of purchase. Warranty excludes customer neglect or abuse, robbery attempt, burglary, vandalism or other criminal conduct, environmental factors (such as fire, water damage, wind), acts of God, lightning or power spikes or surges or modifications not made by Fire King. Any failure resulting in the use of unapproved lubricants, cleaning liquids or solvents and/or liquid spills are not covered under warranty. Failure resulting in the relocation of equipment by non-Fire King Technicians is not covered under warranty. Fire King Safes (other than data safes) are protected by a lifetime guarantee for free replacement in the event of damage by fire. In the event that a Fire King safe is damaged in a fire, at any time while in the possession of the original purchaser, Fire King International will replace the safe free of charge and ship it freight collect to the owner. Warranty service is available by contacting your retail seller, or by contacting Fire King International at 1-800-457-2424. Fire King International reserves the right to have its representative inspect any product or part to honor any claim, and to receive a purchase receipt or other proof of original purchase before warranty service is performed. This warranty is limited to the terms stated herein. All expressed and implied warranties including the warranties of merchantability and fitness for a particular purpose are excluded, except as stated above. Fire King disclaims all liabilities for incidental or consequential damages resulting from the use of this product, or arising out of any breach of this warranty. Some states do not allow the exclusion or limitation of incidental or consequential damages, so the above limitation may not apply to you. This warranty gives you specific legal rights, and you may have other rights as well, which will vary from state to state.