The Bolero executive task and conference chair can be configured in a variety of ways that will adapt to executive, task and conference applications. Built with a choice of a simple tilt mechanism or a more refined synchro-tilt version, the series tops out with the legendary patented Bodybalance Control where there are no knobs or levers to adjust. With the bodybalance option the chair adapts to the users weight and motions. Three optional arm styles, two base styles are available for a super refined and exact fit. Made in the USA, the OFS Bolero chair ships in 12 days business days. Always Free Shipping.
3 breathable mesh back colors

Extensive seat color options

Armless or 3 model choices

Molded seat foam

Weight rated to 300 lbs.

High profile nylon base

Optional high profile polished aluminum base

Standard carpet casters

Backed by OFS's Lifetime Warranty
Ships Free
Made in the USA
Dimensions:
26"W x 26"D x 39.5-44.5"H

Seat depth 19" no slider / with slider + or - 1.5"

Seat width 21"

Seat height 16.75-22" on Swivel Tilt / 17-22" on Basic Synchro-tilt / 17-22" on bodybalance
Design Studio Note: If you'd like a fabric not shown here, give us a call or take a look at the entire fabric offerings here
Mesh Back Colors: Black, Dark Grey & Silver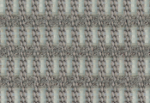 Warranty Fill Out Parts and Labor Reimbursement Authorization Form (PAL) online Download Form for Faxing HIGHMARK products are manufactured with careful attention to detail and with an ongoing commitment to achieve a level of quality that is free of defects in materials and workmanship. In an effort to stand behind this philosophy, HIGHMARK hereby warrants, to the original purchaser of the product and from the original date of purchase, the following: FOR BOLERO, CAMBER, EMME, FINO, HB, INSYNC, INTOUCH, KADET, MODELA, MODUS, REVEL, SPRINT PLUSH, VALENCE, WAVE, CIRO, COMPANION, INTU, LYNX, QUICKSTACKER, TEAM UP AND TEN CHAIRS Lifetime warranty on everything, except upholstery* 5 years on upholstery* This warranty is for standard commercial use, which is considered to be a standard eight hour work day, five days a week. FOR EMME, INSYNC AND SPRINT PLUSH CHAIRS (WITH HEAVY-DUTY UPGRADE) 10 year warranty on everything, except upholstery* 2 years on upholstery* This warranty is for 7 day, 24 hour multi-shift commercial use. FOR REFLEXX CHAIRS 5 year warranty on everything, including upholstery* This warranty is for standard commercial use, which is considered to be a standard eight hour work day, five days a week. THE WARRANTY Should any product fail, the defective product must be returned to HIGHMARK or one of its authorized dealers, freight prepaid, with proof of original purchase. Written authorization must be obtained before shipping the product directly to HIGHMARK. For products shipped directly to HIGHMARK, HIGHMARK will repair or replace the part(s) or product at its discretion. If the product is returned to an authorized dealer for repairs, HIGHMARK will provide the materials to repair the product free of charge, including transportation costs. FABRIC, VINYL & LEATHER VARIATIONS Seating upholstered in fabric, vinyl or leather is sold, subject to normal variations and/or irregularities in color, texture and grain. HIGHMARK is not responsible for slight differences in fabric color due to supplier dye lot differences on large orders or on repeat orders placed at later dates from the original order. PRODUCT DESIGN & DISCONTINUED PRODUCTS HIGHMARK reserves the right to make alterations in design and construction or discontinue products without prior notice. If items are discontinued, HIGHMARK reserves the right to repair or replace defective components with equivalent components, if available. HIGHMARK will provide a prorated credit for warranty items that are discontinued and are no longer available. LIMITATION OF LIABILITY EXCEPT AS OTHERWISE PROVIDED, HIGHMARK MAKES NO OTHER WARRANTIES, EXPRESSED OR IMPLIED, INCLUDING BUT NOT LIMITED TO THE WARRANTIES OF MERCHANTABILITY AND FITNESS FOR A PARTICULAR PURPOSE. Under no circumstances, including but not limited to breach of contract, breach of warranty or negligence, shall HIGHMARK be liable for lost profits, loss of goodwill, stored data, general, special, consequential or exemplary damages, even if HIGHMARK had notice of these damages or they were foreseeable. HIGHMARK shall not be responsible for verifying Dealer's or customer's description of needs, data, or the fitness for a particular purpose of goods. HIGHMARK liability in all cases shall be limited to repair or replacement of the defective parts, or the purchase price of the product. Damages resulting from misuse, abuse, alteration, negligent use, accidents or lack of maintenance are not covered under this warranty. For labor reimbursement, please refer to our PAL Program Form found on our website or call customer service at 800.441.4975.