24/7 Minimally Contoured CORE High Back Executive by BodyBilt ™
Ships in 5 business days in quickship colors, Otherwise 4-5 weeks
The 24-7 High Back CORE Executive by BodyBilt ™ has a #8 minimally contoured seat designed to support ergonomic posture and fit most body sizes. It is perfect for 24/7 use with its steel reinforced seat structure and 300 lbs. capacity. The Intensive Use series is built for round the clock and multi-shift use. This series has the I-mechanism, which features front handle seat depth adjustment, multiple clutch plates, heavy duty spring supports, heavy duty pivot pin, independent seat and back angle levers, and a mechanical front tilt limiter. Bodybilt by ErgoGenesis is known for making some of the best ergonomic designs in the world and their chairs are highly sought after! Worth every penny for their health benefits! Famed BodyBilt factory warranty with every chair. Ships in 5 business days in Quickship Staccato fabrics - Navy and Black, otherwise 4 weeks. *Residential delivery fees apply.
Specifications:
High-Back (22.0" long x 21.5" wide)


Simultaneous Seat Tilt and Backrest angle adjustment

Backrest height adjustment (4" height range)

Armrest height, and angle adjustment

Armrest width adjustment (4" height range)

Seat Slider adjustment (2.0" range)

Seat height adjustment (5.5" height range)

Swivel (360º range)

I-style adjustment mechanism (seat pivots from the center of the mechanism - see below)

#8 Seat (19" depth x 21" width)

Seat depth adjuster (seat slider allows seat depth range of 17.75 - 20.25")

Black 27" core diameter five star base

Hooded carpet casters

Steel-reinforced seat structure

Neckroll Height Adjustment (4" range; 3500 Series model only)

*Users 5'6" and under should use the optional short height cylinder
300 lbs. capacity
Cylinder Heights:
Standard Heavy Duty Cylinder 18.25" - 23. 25"

Short Heavy Duty Cylinder 16.125" - 19"

Tall Heavy Duty Cylinder 21" - 29"
Staccato Upholstery: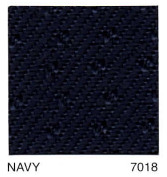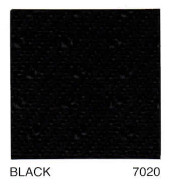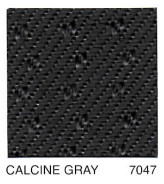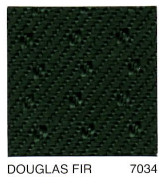 4-Arm has a curved armpad and 4-way adjustability
Neck Roll on Executive Models: Dual pivots allow correct positioning of your neck roll. The neck roll is not a headrest and should be fit to the back of your neck rather than head for proper ergonomic positioning.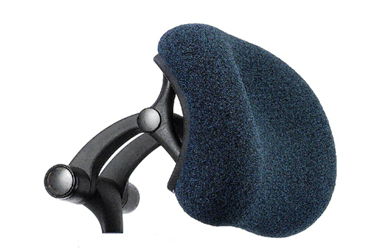 Studio Note: Established in 1988, ErgoGenesis, the manufacturer of BodyBilt ergonomic seating applies space-age designs to chair components to emulate the same stress-free posture assumed by the body in a weightless environment. This company is a huge provider to Government agencies and has been cited in several national publications as having a superior ergonomic chair relative to those available on the market. Their superior products are well worth the price!
Some of Bodybilt's Optional Adjustments (*Please note that these are not all available on this particular model)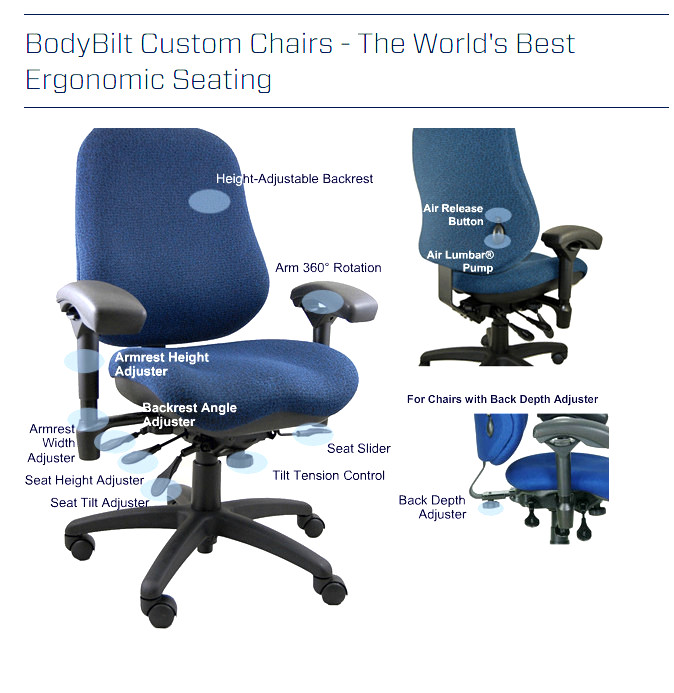 WARRANTY FOR BIG & TALL SEATING (Big & Tall models S754, S2504 and S3504; Bariatric B2503) S - Mechanism for users up to 500 lbs. and B - Mechanisms for users up to 600 lbs., ErgoGenesis warrants to the original purchaser² from the date of manufacture, that its products (as described below) shall be free from defects in materials and workmanship. ErgoGenesis will repair or replace, at its option, to the original purchaser only, any defects in products, parts, or components resultant from normal single shift use3 (as described below). ErgoGenesis will not elect replacement unless repair is not commercially practical. Normal wear or abuse of products, parts, fabrics and components are not covered. All one (1) year items listed in the standard warranty shall continue to be covered for a period of one (1) year (12 months) from the date of manufacture. All other items listed in the standard warranty shall be covered for a period of three (3) years (36 months) from the date of manufacture. The pneumatic height cylinder and base are covered for three years. WARRANTY FOR 12 - HOUR USE TO 24 - HOUR USE ON STANDARD MODELS (multi - shift applications) For continuous (12 - 24 hour) use, ErgoGenesis warrants to the original purchaser² from the original date of purchase, that its products (as described below) shall be free from defects in materials and workmanship. ErgoGenesis will repair or replace, at its option, to the original purchaser only, any defects in products, parts and components (as described below). ErgoGenesis will not elect replacement unless repair is not commercially practical. Normal wear or abuse of products, parts, fabrics and components are not covered. All 1-year items listed both in the standard warranty and the S-series Big & Tall chairs shall continue to be covered for a period of one (1) year (12 months) from the date of purchase. All other itemslisted in the standard warranty shall be covered for a period of three (3) years from the date of purchase . All other items listed in the S-Series Big & Tall chairs shall be covered for a period of two (2) years from the date of purchase. The pneumatic height cylinder and base are covered for three years on chair with standard size seats and for two years on chairs with the #4 seat. WARRANTY FOR INTENSIVE - USE (24/7) MODELS (multi - shift applications) For continuous (12 - 24 hour) use, ErgoGenesis warrants to the original purchaser from the original date of purchase that its I - Series chairs shall be free from def ects in materials and workmanship. ErgoGenesis will repair or replace, at its option, to the original purchaser only, any defects in products, parts and components as described below. ErgoGenesis will not elect replacement unless repair is not commercially practical. Normal wear or abuse of products, parts, fabrics and components are not covered. All items except those noted as having a one - year warranty below, on I - Series chairs built with the #7 seat pan shall be covered for a period of five (5) years fro m the date of purchase, for users up to, but not exceeding, 300 lbs. On I - Series chairs built with the #4 seat pan, all items except those noted as having a one - year warranty below, shall be covered for three (3) years from the date of purchase, for users up to but not exceeding 500 lbs. The Linear Tracking™ Arm (LTA) shall be covered for a period of one (1) year from the date of purchase on all I - Series chairs. The pneumatic height cylinder and base are covered for five years on chairs with the #7 seat, an d for three years on chairs with the #4 seat